Level 3
CMI 1st Line Management Remote Delivery Option
This remote learning session option is as close to a virtual classroom as we can make it! Delegates can talk to each other, break off into syndicate rooms and feed back to the main group. The peer group learning is an important part of this experience and it is why we do not use a webinar type approach.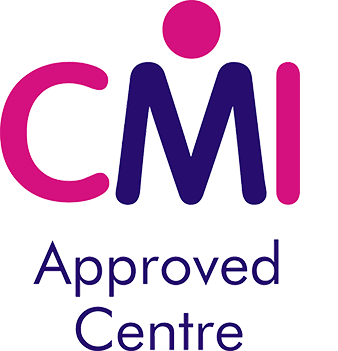 Course Overview
The purpose of this programme is to supply delegates with the necessary tools to become better leaders, to manage the best results from their teams, and to provide a platform from which to develop their own style of leadership. At the heart of the programme lies the CMI Level 3 syllabus in Principles of Management & Leadership. It is suitable for those in a first line management role already, as well as those that aspire to that level of responsibility.
The programme builds core skills in leadership, managing performance, motivation and effective communication over the six remotely delivered sessions. These are supported by guided learning in the form of pre-session preparation, reading materials and completing questionnaires (that explore topics such as your own personal strengths & weaknesses, your preferred leadership style and motivations etc.). Further one-on-one tutorial support is provided to candidates completing the optional CMI qualification.
The remote learning sessions are as close to a virtual classroom as we can make it! Delegates can talk to each other, break off into syndicate rooms and feed back to the main group. The peer group learning is an important part of this experience and it is why we do not use a webinar type approach. Your tutor can also share video, PowerPoint slides and other written material with you in real time. Places on remote courses are limited to 8 delegates, allowing everyone participating to contribute and learn effectively.
The benefits to the delegate taking part in the programme include;
Understanding the role of the manager and leader
Using feedback and self-review to enhance leadership skills
Learning solid techniques for planning and decision making
Peer-based learning, review and evaluation
Gaining an internationally recognised qualification (optional)
The benefits to the delegate organisation include;
An optional qualification focused on work-place activity and improvement
Managers with the skill and knowledge to manage their own professional development
Managers with the self-awareness to lead and deliver results at a strategic level
Removal of leadership barriers to growth and diversification
Managers with the knowledge required to make a real difference in the workplace
"I am now able to understand the difference between leadership & management. This means I am able to improve not just my team as individuals but also the way we do things as a team."
Nathan Rawdon Polypipe Civils Ltd
Next Course
This course is run to suit your organisation as required.
What You Will Learn
Each of the six sessions is self-contained and focuses on a particular management and leadership topic. This provides the underpinning knowledge required for both the job and the qualification, allowing the delegates to discuss and explore the various issues that are relevant to their role in the workplace. Indicative module content is outlined below for each of the six days of the programme.
Understanding yourself – learning styles and communication preferences (Kolb & VAK)
The concept of leadership styles and techniques
Leadership v Management models (Hersey & Blanchard, McGregor, Tannenbaum & Schmidt et al)
Leadership in Action theory (John Adair)
Providing clear focus and direction to your team
Developing people through delegation
Effective delegation techniques
Pre-session preparation: Reading supplied material related to leadership styles for discussion, completion of an analysis of your own leadership style preferences and learning preferences.
What is a team and different types of team?
The characteristics of high performing teams
The stages of team development (Tuckman, Honey et al)
Identifying individual strengths and managing weaknesses
Team Role theory (Belbin et al)
Team working in practice
Managing individuals within a team
Pre-session preparation: Reading supplied material related to team dynamics for discussion. Completion of an analysis of your own strengths and weaknesses.
Motivation - through vision, mission and values
Motivation theories and concepts (Maslow, McGregor &Hertzburg et al)
'People are complicated'
Identifying team, individual and personal development areas and how to address them
Negotiation principles and process
Understanding the jargon
How to plan to succeed in negotiations
What are the principles of good communication (Shannon & Weaver, Schramm et al)
Choosing the right channels of communication for your organisation
Team vs. individual communication issues
Barriers to effective communication and how to overcome them
Transactional Analysis (Berne)
Presentation skills and techniques
Preparation and delivery
Handling the audience and dealing with questions
Pre-session preparation: Reading supplied material related to personal and organisational communication issues. Completion of an analysis of barriers to effective communication in your own organisation for discussion.
Introduction to Time Management
Are you re-active or pro-active?
The Priority Grid
What are your time-stealers and how to deal with them?
Techniques for planning and prioritising
The concept of urgency versus importance
The Planning Cycle
Assessing and dealing with risk in projects
Pre-session preparation: Reading supplied material related to personal time management for discussion. Completion of a project management exercise for discussion.
Managing team and individual performance
Discipline and grievance process versus counselling
Conducting a performance counselling session
The role of the appraisal and skill assessment
Coaching techniques and how to use them (GROW Model)
Who Should Attend
The programme is designed for people who have recently been promoted to a first line position, those who have been identified as having potential for that role or for those who may have considerable practical experience but who have not had any formal leadership or management training. Delegates will learn to understand themselves, their strengths and how to use this knowledge to be a better manager and leader.
This is not a programme where the tutor 'tells' delegates what to do! An open remote programme allows the gathering together of a group with a huge amount of practical experience and common sense. This 'peer' group element provides a rich learning experience, with the opportunity to share experiences and problems. The learning style on the programme is participative and is supported by relevant theory rather than being an academic experience. Our belief is that you must be able apply the learning practically in the workplace.
This principle of practical knowledge also applies to the optional CMI Level 3 qualification. Most people doing this choose to do the CMI Level 3 Award requiring one assignment to be completed. The assignment focusses on best practice in identifying performance issues for both the team and individuals. It also looks at how to determine whether problems are caused by a lack of skills and knowledge or are attitude and behaviour based. This is a key issue for a first line manager and the assignment takes them on a journey of understanding as to what the cause of the performance issue is, how to use the correct approach and the range of support options and tools that they have at their disposal.
More Information
Should delegates require registration with the awarding body to complete any of the optional Level 3 qualifications that are available with the programme, then a fee (to cover CMI registration, tutorial support and assignment marking) will be payable. The available qualifications are shown below. Please contact us for details.
Award requires 40 TUT hours (one assignment)
Certificate requires 121 TUT hours (3 assignments)
Diploma requires 370 TUT hours (5 to 6 assignments depending on which are chosen)
We also offer a personal coaching package that can be taken out in conjunction with the training programme if required. This is to enable the delegate to embed the training in the workplace. Price on application.
Upcoming Locations & Dates
CMI Principles of Management & Leadership Remote Delivery Option
Ready to find out more?
For more information on coaching, consultancy, training programmes, courses or our bespoke training service, please get in touch.