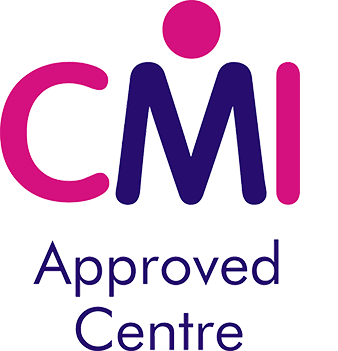 Targeted Training and Business Coaching to boost Productivity and Performance
Leeds City Region – Higher Performing Workplaces
The Higher Performing Workplaces Programme is run throughout the Leeds City Region by the West Yorkshire Colleges Consortium.
The goal is to provide businesses in the region with a range of skills training and business coaching aimed at boosting productivity and performance across the region.
CMBD are supporting the specific aims of the programme with the following programmes.
CMI Level 5 Leadership & Management Programme
Designed for the more experienced manager, the Level 5 CMBD Management and Leadership programme consists of six one-day workshops. Work-based assignments can also be completed to gain an optional CMI qualification if required.
The purpose of the programme is to challenge the delegates to analyse their leadership style and to look at the culture and leadership style of their organisation. The programme is designed to help managers achieve a step change in personal and business performance. Full Programme Information.
CMI Level 7 Strategic Leadership & Management
The CMBD Strategic Management and Leadership Level 7 (RQF) programme offers a high level journey of exploration into strategic leadership practice, organisational direction, financial management and strategic performance management.
Focused on the key strategic areas for any developing organisation each subject area is presented by a subject specialist delegates will find the topics covered in each session to be thought-provoking, challenging and of direct relevance to the challenges of being a leader and a manager at a senior and strategic level in their organisation. Full Programme Information
CMI Level 5 Leadership Coaching and Mentoring
This is a comprehensive Level 5 leadership, coaching and mentoring programme. The purpose of the programme is to introduce middle and senior managers to the use of management mentoring and coaching skills to get better results from their teams. Full Programme Details
The International Trade Programme
For exporters, importers and any business serious about developing its International Trade, this programme offer a selection of 10 different workshops for companies to choose from which will help increase the business skills and awareness of what it takes to be successful, minimise risk and benchmark best practice when training internationally Full Programme details
The Operational Excellence Programme
Designed to take your business on a journey towards operational excellence this programme is bespoke to every participating business and aims to help the company become more productive, improve profitability and function smoothly. Full Programme details
HR for First Line Managers
Aimed at a group of managers in a single business this in-house, practical one day CMBD workshop is aimed at helping First Line Managers to understand their HR responsibilities. This gives them the knowledge to prevent problems developing and teaches them how to maximise the potential of their people. Full Workshop details
Who is it for?
Published open course dates are open to delegates from any organisation however to access the funding support organisations must satisfy the qualifying criteria.
The programme is aimed at SMEs in Bradford, Calderdale, Craven, Harrogate, Kirklees, Leeds, Selby, Wakefield and York areas and participants must be in employment and 18+. Large employers will be considered for funding on a case by case basis. Full eligibility at www.skillsservice.co.uk
The Skills Service is managed by the West Yorkshire Consortium of Colleges and funded by the European Social Fund (ESF)
Upcoming Locations & Dates
Contact us for the latest dates and venues.
Ready to find out more?
For more information on coaching, consultancy, training programmes, courses or our bespoke training service, please get in touch.