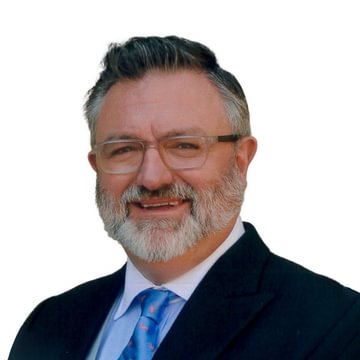 Eur Ing Martin Rigley MBE
Executive Coach
Overview
Martin's main attributes are as a strategic thinker, critical friend and networker. In his role as the Managing Director of a substantial engineering SME, these skills are key in dealing on a day to day basis with staff, clients, suppliers, support agencies/groups and academia. They are also vital in his positions as a Non-Executive and as a trained Executive Coach.
Martin has a strong desire to support the engineers and entrepreneurs of the future and to provide real life work experience for young people in Schools, FE & HE as well as his work as a business coach.
Expertise
Martin's interest in coaching began in 2000 when he worked for the first time with a coach himself. To quote him directly, "being a business leader is truly a lonely place". Martin understands at first hand the power of having a coach and how it can shape your thoughts and bring clarity to your thinking.
As an Executive Coach, he aims to become your critical friend, to help you develop and stick to a plan and to guide you and your people through the process of change.

Experience
Career Summary
Business Coach, 2014 to present
Managing Director & CEO Lindhurst Engineering, 1994 to present
Electrical Engineer British Coal, 1985 to 1994
Advanced Apprentice British Coal, 1981 to 1985
Pro Bono
Board Member & Chair Nottingham & Derbyshire branch of The Engineering Forum, 1999 to 2004
School Governor High Oakham Primary School Mansfield, 2002 to 2007
Non-Executive Director NLT Training Chesterfield, 2004 to 2006
Chair N2 Employment & Skills Board, 2014 to present
Chair D2N2 LEP Transport Equipment Manufacturing Sector Group, 2014 to present
Board Member East Midlands Chamber, 2017 to present
Board Member Vison West Nottinghamshire FE College, 2017 to present