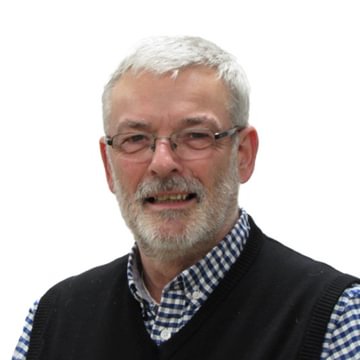 Mike Butler
Consultant & Trainer
Overview
For the past thirty years Mike, has been a 'headhunter' recruiting middle management and senior executive across the UK and Europe in manufacturing, retail and the service sectors. Prior to that he was formerly commissioned into the Royal Navy.

Away from work he has been a volunteer with Victim Support for the past 16 years and sat on the Victim Support's National Assembly representing volunteers in the East Midlands. He was a Non-Executive Director of Guidelines, Nottinghamshire's Career Guidance Service for three years. In his "spare" time he is an actor, including murder mysteries!
Expertise
Mike specialises in identifying those 'hard to find' individuals, especially where leadership and people management skills are a key requisite. With his broad business experience he has the ability to understand clients' needs and match candidates to their requirements. He is also an accredited Thomas International user of their DISC personality profile assessment and psychometric tools.

Mike also helps companies and organisations to grow by using continuous improvement as a driver. This can range from simple advice and guidance to the implementation of fully integrated reporting systems linked to strategic objectives.

Experience
Mike passed out of Britannia Royal Naval College and went on to serve predominantly at sea with a spell as Officer Commanding the Devonport Field Gun Crew, (for those of you who can still remember the Royal Tournament!) He subsequently had 10 years in Naval Security and served in Oman for three years in an operational training capacity. For the past thirty years he has been a recruitment consultant, focusing on Executive Search (headhunting), working with companies of all sizes both in the UK and Europe.

For the past 16 years Mike has also been a volunteer with Victim Support supporting victims of serious crime, predominantly those affected by homicides.
His mission statement is "Always Looking for the Best in People!"