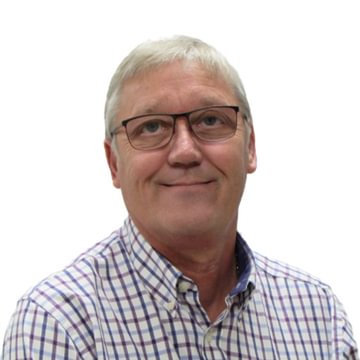 Stephen Walker
Coach and Consultant
Overview
Steve has a unique set of abilities in that he combines his highly developed knowledge of manufacturing systems and techniques along with his empathy with people at all levels within a business.
Steve held the position of Managing Director of Barton Precision Engineers of Bulwell, Nottingham. In this role, the owners of the company delegated to him full responsibility for its strategic management and he was very much the driving force for growth and profitability in the business, setting strategy and taking capital investment decisions. He was the main focus for liaison with major customers and installed strong customer service and quality principles.
Steve was with Barton's for 30 years, 12 of them as MD. He built a strong board and also developed a senior management team, encouraging managers to contribute more and take responsibility for their actions.
He modernised the company in many ways; achieving ISO 9000 and AS9100 Aircraft Accreditation and introducing computerised systems and management performance indicators.
At all times he protected the company's assets and reputation and maintained its Vision, mission and values. He is honest, hard-working and totally reliable.
Expertise
Apart from vast manufacturing knowledge, Steve decided to create a second career as an Executive coach and mentor, gaining the ILM 7 Diploma coaching qualification. As a Director and Managing Director, he had years of experience of listening to everyone else but having no one to listen to him.
He identified coaching as a way to give back to companies and people by acting as a sounding board, creating time to think, increased self-awareness and an ability to deal with any situation. This empowers people to make choices and decisions and to take responsibility for their actions.

Experience
Executive coach and mentor 2016 to present
Managing Director, Engineering Business Support 2011 to present
Managing Director Baker Blower 2012 to 2016
Director/Managing Director/Company Secretary Barton Precision Engineers Ltd 1980-2010
Apprentice/Production engineer Wagstaff and Appleton (Part of the Pessac group) 1968-1980
Pro Bono
Chair Engineered in Nottinghamshire Networking group 2010-2015
Vice Chair Nottingham Manufacturing Network 2014-present
Nikon Metrology, Supply chain creator for machined parts 2012-2014
EMCC Member 2016 to present