Level 5
CMI Level 5 in Management & Leadership (RQF)
Designed for the more experienced manager, the Level 5 CMBD Management and Leadership programme consists of six one-day workshop sessions. Work-based assignments can also be completed to gain an optional CMI qualification if required. The qualification is also available via distance learning with personal tutor support.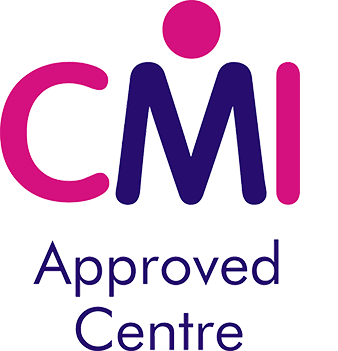 Course Overview
Designed for the more experienced manager, the Level 5 CMBD Management and Leadership programme consists of a series of six one-day workshops and a choice of work-based assignments that can be completed to gain one of the optional CMI qualifications associated with this course.
The purpose of the programme is to challenge the delegates to analyse their leadership style and to look at the culture and leadership style of their organisation. This is a rich area of study and we will look at the work of many of the contributors in this area. The learning style used on the programme is experiential and a number of challenging exercises and problems are used to provide opportunities for analysis and learning. Open courses also provide the opportunity for peer group interaction and this is a significant benefit. At the heart of the programme is the CMI Level 5 syllabus in Management & Leadership.
The Level 5 programme takes place at historic Hexgreave Hall, set in 1000 acres of Nottinghamshire farmland. This provides a fabulous learning experience and environment. We do hope however that the panoramic view from the training room of the parkland and famous deer herd does not prove too distracting!
The benefits for the individuals taking part include:
Understanding yourself as a senior manager and leader
Being able to analyse the differences between leadership and management functions
Being able to alter the balance between management and leadership functions as required
Understanding the link between organisational objectives and team and individual targets
An understanding of 'Authentic' leadership and the role of communication in achieving objectives
The availability of a nationally recognised qualification (optional)
The opportunity for peer based learning and review
The benefits to the delegate organisation include:
Senior Managers that understand the links and differences between management and leadership
Senior Managers with the skill and knowledge to manage their own and others development
Senior Managers who know how to link organisational objectives to team and individual targets
An optional qualification that embeds the knowledge and understanding gained from the course
Senior managers with the knowledge required to make a step-change in performance
The course is also available as an in-house programme for clients with a suitable number of delegates (6 to 12) and we can bespoke content to suit.
Watch the video below for an introduction to the 6-Day course from CMBD Training Director Brent Warren.
Next Course
| | |
| --- | --- |
| Dates | Feb 2024 |
| Duration | 6 Days |
| Level | 5 |
| Location | Hexgreave Hall Farnsfield Nottinghamshire |
What You Will Learn
Each of the six workshops is self-contained and focuses on a particular aspect of the course. The content is challenging and requires delegates to have appropriate management and leadership experience (but not previous formal management training). Indicative module content is outlined below for each of the six days of the programme. The course content is supported by an on-line resource centre and delegates are lent an appropriate text book for the duration of their course (Organisational Behaviour Huczynski & Buchanan).
What are the fundamental differences between leadership and management (Drucker, Adair, Blanchard & Johnson, Turnbull, Ulrich et al)?
The management/leadership continuum (Tannenbaum & Schmidt).
The impact of personal energy, commitment and self-belief on leadership style and results
How empowerment and trust through 'ethical' leadership impact on organisational practice (Bryson & Crosby, Kanter and Gill)
The contrasts between transactional and transformational leadership
Trait theory, situational leadership, functional leadership and style theory (Macgregor, Blake & Moulton, Adair, Burns, Bass et al).
How to interpret the situation and apply an appropriate leadership style to achieve organisational objectives.
The communication strategy required to achieve organisational objectives.
Homework: To consider the leadership styles of the organisation and to assess the effectiveness of these, comparing own leadership techniques and style. Case studies and reading set by tutor for group discussion.
Identifying the links between organisational, team and individual objectives.
Concepts of organisational alignment and structure (golden thread theory).
Team Autonomy and how to achieve the correct balance (Gulowsen).
The characteristics of high performing teams and how to create them.
The influence of the group on individuals (The Hawthorne Experiments et al).
Belbin team roles and other models as assessment tools.
Group formation, structure and communication issues.
Performance managing individuals and teams to achieve organisational objectives.
Homework: To assess the team autonomy position, team role strengths and weaknesses of own team, identifying opportunities to improve team and individual performance. Case studies and reading set by tutor for group discussion.
Morning session
Drives, motives and motivation determine goals, decisions and influence? Discuss
Motivation content and process theory.
Baseline motivation theories and concepts (Maslow, McGregor & Hertzburg).
Is it more complicated? Expectancy and Equity theory (Adams, Vroom).
Incentive schemes, good or bad?
Afternoon session

Planning techniques and the planning cycle
Problem solving methodology
Planning and problem solving exercise
Homework: How does motivation relate to the organisational culture in terms of mission, vision and values? Case studies and reading set by tutor for group discussion.
Knowledge Management techniques and practice (Dixon, Davenport & Prusak).
Communication as a management and leadership tool.
Vision, mission, organisational, team and individual objectives.
Organisational communication case studies and lessons.
Interpersonal communication components and barriers (Kotter, Mintzberg).
Barriers to effective organisational communication and how to overcome them.
Coding, decoding and perception.
The significance of non-verbal communication.
Transactional Analysis (Berne).
Homework: To identify organisational barriers to effective communication and how to overcome these. Are we sending the right message, and are we listening to the answer? Case studies and reading set by tutor for group discussion.
Morning session
Re-active versus pro-active management and leadership
Personal development and skill audit.
Identifying opportunities for self-development.
Creating a self-development strategy and plan.
Afternoon session
Strategic project management concepts and techniques
Identifying and managing project stake-holders.
Achieving strategic goals through projects.
Assessing project risk.
A practical project (video based exercise that carries into day 6).
Homework: To identify a project that will achieve a strategic goal for the organisation and to plan that project. Case studies and reading set by tutor for group discussion.
Conclusion of practical project exercise from day 5.
The role of the manager and leader in developing team and individual capability.
Coaching, mentoring and training techniques.
Questioning skills and techniques – peeling away the layers? (Role play exercises with video feedback).
Individual and team development and the role of the appraisal in achieving organisational objectives.
The GROW model of coaching.
Who Should Attend
The programme is designed for middle managers and those aspiring to senior management. The qualification is flexible and allows delegates to focus on management areas relevant to their job-role. Completion of the Certificate at level 5 provides a progression route to Diploma level if required at a later date. Candidates may come from any size organisation and the programme can be run on an in-house basis or be attended on an open course.

Further Information
The programme is designed for six to twelve delegates and can be run in-house with bespoke content to suit your organisation if required. Please contact us for details of this service and for delegate fees.
Should delegates require registration with the awarding body to complete any of the optional Level 5 qualifications that are available with this programme, then a further fee (to cover CMI registration, tutorial support and assignment marking) will be payable. The fee depends on which level qualification is taken.
The qualification options are shown below but we suggest that you discuss with us which level may be most appropriate for your delegates. TUT means total unit time.
Award 40 TUT hours (one assignment)
Certificate 121 TUT hours (usually 3 assignments)
Diploma 370 TUT hours (5 or 6 assignments depending on which chosen)
Further CMI qualification information can also be found in the Downloads section below.
Testimonial
Abi joined us on an open Level 5 course and sent us the feedback below. Since then, we have delivered a number of in-house courses to her management team and continue to support her with her training needs.
"Hi Brent, I just wanted to drop you a quick email to thank you for Tuesday. It was great! So good to be involved in learning once again and I thought the content, delivery and sequence of the day was perfect. I'm really looking forward to session 2! Thank you once again. Kindest regards".

Abi Priestley

MD Oakrange Engineering Rotherham
Course Tutors
Brent is the Director of Training at The Centre for Management & Business Development Ltd (CMBD). He is the lead tutor on the Level 7 and Level 5 management development programmes and his responsibilities include the development of the tutors and trainers as well as overseeing course content and quality.
Upcoming Locations & Dates
CMI Management & Leadership (RQF)
Hexgreave Hall Farnsfield Nottinghamshire
Ready to find out more?
For more information on coaching, consultancy, training programmes, courses or our bespoke training service, please get in touch.