Level 7
CMI L7 Award Strategic Equality, Diversity & Inclusion
The aim of this qualification is to enable leaders to develop an in-depth understanding of equality, diversity and inclusion at a strategic level. This course is frequently taken using our personal tutor supported Distance Learning option and is ideal for people looking to revise or introduce a strategic plan in this area.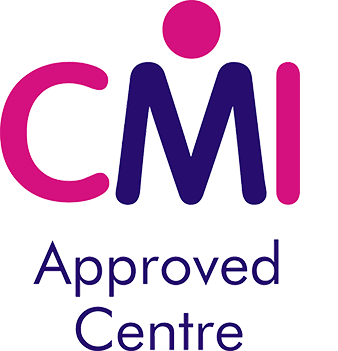 Course Overview
There is a moral, financial and business case for excellent practice in equality, diversity and inclusion in an organisational context. Ensuring it is led effectively at a strategic level requires knowledge, understanding, skills, behaviours and tenacity to keep pace with the momentum of change. Strategically, equality, diversity and inclusion matters. An understanding of the topic not only impacts on the success of strategic objectives but it mitigates risk and enables a culture of support and wellbeing to thrive.
Completing the CMI Award assignment does not just achieve a prestigious qualification. It also provides an ideal platform and approach for candidates to research and formulate a real working strategic plan and implementation process for your business or organisation in this important area.
This qualification is frequently taken using the CMBD Tutor Supported Distance Learning programme. We think we do this differently! No ticket based anonymous support process, no random (whoever happens to be on duty today) support people!
Brent explains how we do it differently in the video below. To book a chat with with him about any aspect of the qualification using the diary system he mentions, click the link below.
Next Course
This course is run to suit your organisation as required.
What You Will Learn
Learning Outcome 1
Candidates will understand equality, diversity and inclusion at a strategic level by critically assessing structural inequality within and organisational and societal context. Approaches to legal and good practice within an organisational context are discussed and an appraisal is made of the influence of these on the strategic objectives of the organisation. Candidates then develop the business case for best practice in equality, diversity and inclusion in their own organisation or one that they are familiar with.
Learning Outcome 2
Candidates will learn how to develop strategic priorities for equality, diversity and inclusion by selecting and appraising qualitative and quantitative data to inform. This will allow development of a strategy to embed these within the organisation.

Please feel free to download the CMI syllabus at the bottom of the page for more information.
Who Should Attend
This qualification is designed for individuals wishing to develop professional management and leadership practice, and who will have the knowledge, skills and behaviours to drive business activities in a senior management and leadership role.
Roles and responsibilities may also include but are not limited to taking responsibility for people, projects, operations and/or services to deliver organisational objectives. They will have the professionalism to deliver impact, behave ethically and demonstrate a commitment to continual learning and development.
If you have been given the responsibility for reviewing or producing a Strategic Plan and implementation process for your organisation or business, then this is an ideal qualification for you.
Course Tutors
Brent is the senior tutor for this programme and is happy to chat to anyone wishing to find out more about the qualification and how the CMBD Tutor supported Distance Learning course works. You can book a Zoom chat with him (no obligation btw!) on the following link.
This will allow you to access his diary to book a time to suit you.
Upcoming Locations & Dates
As this is a Tutor Supported Distance Learning Programme, you can enrol and start your course at any time you wish. Whilst most people will access their tutor via Zoom, email or telephone, you also have the option to travel to our training centre at Hexgreave Hall in North Nottinghamshire (by arrangement of course) to meet with your tutor for a chat and a coffee!
For further information including the cost of the programme etc, book a chat with Brent or drop us a note using the enquiries email address.
CMI L7 Award Strategic Equality, Diversity & Inclusion
Ready to find out more?
For more information on coaching, consultancy, training programmes, courses or our bespoke training service, please get in touch.