Level 7
CMI L7 Strategic Approaches to Mental Health & Wellbeing
Strategies for Mental Health and Wellbeing must be a priority for all organisations. Prioritising mental health and wellbeing in the workplace is rapidly gaining traction through political and social campaigning. People are challenging the 24/7 culture, and the term 'work-life' balance is emerging as a requirement rather than an aspiration.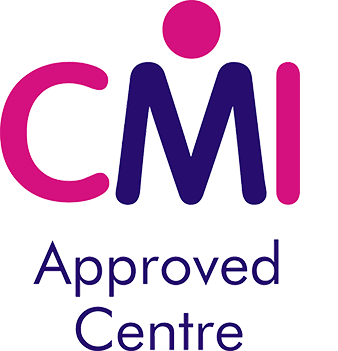 Course Overview
The aim of this tutor supported distance learning programme is for leaders to understand the impact of mental health and wellbeing on organisational performance. Leaders will critically assess the complexities of managing wellbeing and will appraise contemporary approaches for the creation of healthy work systems. The qualification culminates in leaders being given the opportunity to propose a series of recommendations to create and sustain a positive culture of mental health and wellbeing in an organisational context.
Next Course
This course is run to suit your organisation as required.
What You Will Learn
Candidates will look at and discuss the impact of mental health and wellbeing on organisational performance as well as assess the complexities of managing these aspects within their organisation. Good practice and contemporary approaches for developing healthy work systems will be examined and evaluated and a strategy developed to promote mental health and wellbeing within the organisation. Candidates will also assess appropriate approaches for implementing and sustaining a series of recommendations.
Who Should Attend
This qualification is designed for individuals wishing to develop professional management and leadership practice and who will have the knowledge, skills and behaviours to drive business activities in a senior management and leadership role. Roles and responsibilities may also include but are not limited to taking responsibility for people, projects, operations and/or services to deliver organisational objectives. The qualification can form the basis of a plan to introduce best practice, educate and develop recommendations that will get the best out of people.
Gaining the qualification
To obtain the Level 7 Award qualification Study, you will be guided by your tutor in how to complete the on-line learning journey using the CMI's Management Direct resource. Here you will find a structured learning journey designed by the CMI that will take you through the module at your own pace. The online learning journey is a mix of reading, video tutorials, interactive scenario exercises and questionnaires and is supported by further material in the vast library that you will have access to whilst completing the assignment.
Most people will send their tutor work as they complete each section of the assignment so that feedback and guidance can be provided on an ongoing and personal basis. You can also email, Zoom or arrange additional sessions if you need help with a particular issue and you will be given access to your Tutor's diary booking system so that you can arrange sessions at a convenient time.
A short video below explains how we do distance learning and how the tutor support compliments the online resources and learning materials provided by CMI.
Upcoming Locations & Dates
CMI L7 Award Strategic Approaches to Mental Health & Wellbeing
Ready to find out more?
For more information on coaching, consultancy, training programmes, courses or our bespoke training service, please get in touch.