Level 7
CMI Strategic Management & Leadership (RQF)
The CMBD Strategic Management and Leadership Level 7 (RQF) programme offers a high level journey of exploration into strategic leadership practice, organisational direction, financial management and strategic performance management.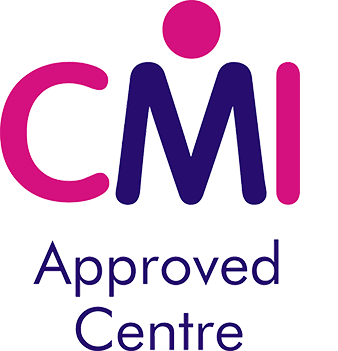 Course Overview
As delegates are likely to be CEO's, Managing Directors and Senior Executives, attendance on the programme requires participants to be operating at the most senior level in their organisations. It is important to have the experience and prior knowledge required to get the best out of the course and the interaction with the peer group.
The programme is delivered over 6 days (usually 2 to 3 weeks apart), by tutors who are specialists in their disciplines as well as being commercially experienced.
As with all CMBD programmes, delegates have the option of completing a CMI (Chartered Management Institute) Level 7 qualification if they require. For more information on what is involved, please feel free to contact us for a more in-depth chat or have a look at the video below on how to approach a Level 7 assignment. The tutorials referred to in the video are available on the CMBD website Resources page.
The qualification syllabus is also available to download at the bottom of this page.
Next Course
| | |
| --- | --- |
| Dates | Jan 2024 |
| Duration | 6 Days |
| Level | 7 |
| Location | Hexgreave Hall |
What You Will Learn
The programme is supported by ManagementDirect, access to which can be accessed in the Resource area of the CMBD website or from the welcome email that you will receive from the CMI on registration. ManagementDirect is a vast library of executive briefings, checklists, access to the majority of management journals available in the UK, videos from leaders in industry and commerce and a library of thousands of e-books.

The six subject areas covered during the course of the programme are;
Strategic leadership practice
Organisational direction
Financial management
Organisational Change
Strategic performance management
Coaching Skills for Leaders
Each of the six days provides the underpinning knowledge and resources to give the delegates a comprehensive understanding in each topic. Those delegates completing the optional qualification will also receive one-on-one tutor support during and after the programme to assist them in producing their written assignments.

Completing a Level 7 assignment is a challenge but as you can see from the quote below, the rewards can be great.

"I would be lying to say that writing this assignment has been easy. I have found it very difficult to put my mind-set back into an academic frame, especially when Ark is going so well. It has been nearly 20 years since I completed my degree and I have always preferred working to studying! That said however the whole process of going through the CMI course has, probably for the first time, enabled me to step away from day to day management of the company and really start to think about direction and true leadership, not just keeping those daily plates spinning, and for that the process has been invaluable".

Phil Callow MD Ark ICT Ltd

Delegates will find the topics covered in each session to be thought-provoking, challenging and of direct relevance the day to day issues and challenges of being a leader and a manager at a senior and strategic level in their organisation. Inter-action with the peer group is also a valuable part of the learning journey.

Whether delegates are completing the qualification or not, the programme is a unique opportunity to increase skill levels, knowledge, understanding and confidence in a wide range of high level topics that are relevant to strategic leadership and management in the 21st Century.

This topic is about the links between strategic management and leadership, key leadership principles, theory and organisational strategy. Delegates will be able to:

Analyse the concept of managers as leaders
Analyse the concept of leaders as managers
Analyse the balance needed between the demands of strategic leadership and strategic management
Evaluate the role of the strategic leader in the creation of the organisation's vision, mission and values, and in the communication of these to others
Analyse how personal energy, self-belief and commitment impact leadership styles and their application in the strategic environment
Discuss how ethical leadership engenders empowerment and trust, and identify its impact on organisational practice
Evaluate transformational leadership and identify its impact on organisational strategy
Evaluate transactional leadership and identify its impact on organisational strategy
Evaluate situational leadership and identify its impact on organisational strategy
This topic is about reviewing strategic aims and objectives, analysing progress towards achievement and evaluating alternatives. Delegates will be able to:
Identify the current strategic aims and objectives
Undertake an evaluation of the component parts of a strategic plan
Analyse the factors affecting the strategic plan
Apply a range of strategic analysis tools to audit progress towards strategic aims and objectives
Review and assess the expectations of all stakeholders and their influence on the organisational strategy
Analyse, interpret and produce a structured evaluation of the organisational strategic position
Identify and develop a range of alternative strategic options to meet strategic aims and objectives
Determine and justify the strategic option that meets the revised strategic position
This topic is about understanding financial data and how it is used to support achievement of strategic objectives, managing budgets strategically, developing and making judgements on financial proposals to move towards strategic objectives. Delegates will be able to:
Determine how to obtain financial data and assess its validity
Apply different types of analytical tools and techniques to a range of financial documents, formulating conclusions about performance levels and needs of stakeholders
Conduct comparative analysis of financial data
Review and question financial data
Identify how a budget can be produced taking into account financial constraints and achievement of targets, legal requirements and accounting conventions
Analyse the budget outcomes against organisation objectives identifying alternatives
Identify criteria by which proposals are judged
Analyse the viability of a proposal for expenditure
Identify the strengths and weaknesses and give feedback on a financial proposal
This topic is about identifying and developing change strategies to meet organisational objectives. Delegates will be able to:
Explain and use a range of organisational change models and frameworks
Develop contextual change solutions that link to organisational strategic goals
Select a change implementation model that supports positive organisational change
Understand the role of leadership in delivering effective change
Understand the impact of change on people and be able to develop strategies to minimise adverse effects
Use a coaching approach to support people to implement and embed change
Demonstrate the use of analytical tools to monitor the progress and effect of change
Evaluate the impact of change programmes on the organisation effectiveness
Present the findings of the change analysis
This topic is about ensuring that the performance of the team contributes to meeting strategic objectives. Delegates will be able to:
Assess the links between team performance and strategic objectives
Evaluate tools and techniques available to set team performance targets
Assess the value of team performance tools to measure future team performance
Analyse how to determine required performance targets within teams against current performance
Discuss the need to encourage individual commitment to team performance in achievement of organisational objectives
Relate the application of delegation, mentoring and coaching to the achievement of organisational objectives
Evaluate a team performance plan to meet organisational objectives
Assess the process for monitoring team performance and initiate changes where necessary
Evaluate team performance against the agreed objectives of the plan
Evaluate the impact of team performance in contributing to meeting strategic objectives
This topic is about the role of coaching as a powerful learning and development tool. The delegates will be able to:
Understand the types and forms of coaching that can be used to empower individuals and teams to achieve success
Assess the benefits of coaching to individuals, teams and organisations and understand how coaching can be applied in different circumstances
Know the skills, techniques and approaches required by leaders to coach
Understand the use of a structured process that can be adapted to suit different individuals
Use appropriate strategies to overcome challenges and barriers which impact on coaching
Assess their own ability to coach and identify opportunities for improvement
Who Should Attend
The programme is designed for leaders and managers who have the authority and personal inspiration to translate organisational strategy into effective operational performance. The programme requires delegates to build on their strategic management and leadership skills and to focus on the requirements of implementing the organisation's strategy. The programme is suitable for delegates from the private, public and third sectors who have sufficient knowledge and experience of leadership and management at a strategic level.
One of the features of the CMBD Ltd Level 7 programme is meeting, working with and discussing strategic level issues with like-minded people at a senior level. The course brings together a diverse range of people from differing sectors and creates the opportunity for knowledge transfer to take place between the delegates, creating peer groups that can thrive and grow long after the finish of the formal programme.
Further Information
The programme is designed for six to twelve delegates and can be run in-house with bespoke content to suit your organisation if required. Please contact us for details of this service and for delegate fees.

Should delegates require registration with the awarding body to complete any of the optional Level 7 qualifications that are available with this programme, then a further fee (to cover CMI registration, tutorial support and assignment marking) will be payable. The fee depends on which level qualification is taken.

The qualification options are shown below but we suggest that you discuss with us which level may be most suitable.
Award (70 hours Total Unit Time (TUT) & one or two assignments)
Certificate (140 hours TUT & two to four assignments)
Diploma (370 hours TUT & five to seven assignments)
Further CMI qualification information can also be found in the downloads section below.
Course Tutors
At Master's Degree Equivalence level, an in-depth knowledge is required of the subject matter. The CMBD Level 7 programme is therefore delivered by a team of tutors who are specialists in their disciplines as well as being commercially experienced. Full details of all the Level 7 tutors can be viewed below.


Upcoming Locations & Dates
CMI Strategic Management & Leadership (RQF)
Hexgreave Hall
Ready to find out more?
For more information on coaching, consultancy, training programmes, courses or our bespoke training service, please get in touch.