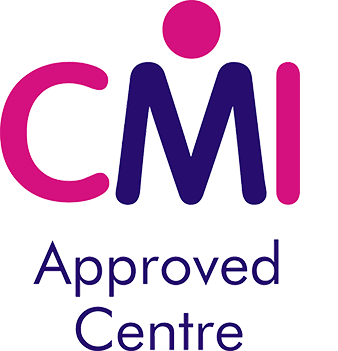 Course Overview
If you had to select the person you think is "most likely to succeed," how would you go about making your choice? You'd miss the mark if you based your choice on educational achievement, intelligence or experience.

The main criteria, instead, is a set of social skills known as 'emotional intelligence' (sometimes referred to as emotional quotient or EQ) that helps people interact effectively. When you're emotionally intelligent, your emotions work for - not against - you, and you are respectful and mindful of other peoples' feelings.

Even the most emotionally challenged people can boost their EQs by understanding more about their behaviours and how they can interact more effectively. EQ is neuroplastic, that is to say that it can be developed and that is the aim of the workshop. It can help you to not only understand your personal impact but also how certain aspects of EQ can help you to enhance your effectiveness. It offers specific examples of how to bring emotional intelligence to bear in a variety of situations at work and at home.

The CMBD Emotional Intelligence and Personal Impact workshop is a one day course that will provide you with a number of tools and techniques that you can use to improve your personal impact. We look at what emotional intelligence is; raise your awareness of your own emotional state and how to manage your emotional states for successful outcomes e.g. preparing for a one to one; difficult conversations; closing a deal; talking to customers; conflict situations.

We look at a range of emotions and build awareness of how to decode emotions in ourselves and to be able to read emotions in others. How you react to situations affects the relationships that you have so we look at empathy and interpersonal relationships; what makes up your impact; what diminishes it? We will share with you practical tools that help you to positively change the outcomes that you might be having in those critical conversations. And finally we help close the gap between what you want people to say about you and what they are actually saying!

Throughout the day, delegates will be introduced to useful tools and techniques that can be adapted for use in any organisation if required.
Next Course
This course is run to suit your organisation as required.
What You Will Learn
What emotional intelligence is and its importance in the workplaceHow to use the components of emotional intelligence for success in a range of challenges
To understand your reactions & emotions and manage these in the workplace
How to build better relationships and how to enhance your personal brand and reputation
Who Should Attend
This course is designed for everyone wanting to develop better relationships with themselves and others and is interested in developing a strategy for success. The course can stand alone or form the first step of a 3 part journey linking to The Emotional Intelligence Programme for managers and leaders and the Mindfulness programme, Focus - Finding the Space to Succeed.
Course Tutors
Carroll works with CMBD clients to help enhance their effectiveness in their roles. This achieved through development of non-technical knowledge, skills and awareness of mental models that drive the behavioural changes needed to achieve personal and organisational success. She has recently published a book on Mindfulness and is an expert in her field.
Upcoming Locations & Dates
This course is usually provided on an in-house basis to suit individual clients.
Ready to find out more?
For more information on coaching, consultancy, training programmes, courses or our bespoke training service, please get in touch.