HR for First Line Managers
Being a first line Manager has many challenges including managing people! This practical one day CMBD workshop is aimed at helping First Line Managers to understand their HR responsibilities. This gives them the knowledge to prevent problems developing and teaches them how to maximise the potential of their people.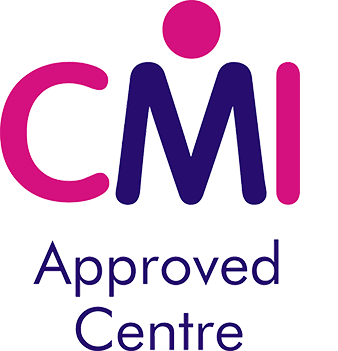 Course Overview
The trend towards devolving HR responsibility away from a central resource in many organisations means more potential pitfalls but also creates opportunities for First Line Managers. Above all, managers need to be consistent, fair and flexible about how they treat their people. They have the greatest influence upon the way their people behave and this can result in higher levels of job satisfaction, commitment, loyalty and ultimately business success if they get it right.

Equipping the modern day First Line Manager to fulfil the "people" requirements of their role, this course primarily focuses on four areas: Attracting Talent, Employment Law, Performance Management and Discipline & Grievance procedures. It examines basic employment law principles and reviews the best practice procedure to be taken in various workplace scenarios. It also aids you in developing candidate centric recruitment processes that are easy to use, legally compliant and that will find you high performing new employees.

This practical workshop is delivered by Simone Greasley an experienced CMBD trainer and HR Practitioner (see the CMBD tutor page for her profile). She uses a combination of practical exercises and experiences, as well as tutor-led discussions, based on her vast experience in the HR world.
Next Course
This course is run to suit your organisation as required.
What You Will Learn
The core HR responsibilities and the "do's" and "don'ts" of being a First Line Manager

About current employment legislation and the legal implications it has on your People

How to attract Talent in to your organisation

How to manage competency based interviews and select high performing candidates to join your
team

How an engaging Onboarding programme can accelerate the performance of your People

Basic principles of successful Performance Management

How to positively manage Disciplinary and Grievance issues with your team (without ending up in a
Tribunal!)

Who Should Attend
This is a fundamental course for all First Line Managers that will provide the underpinning knowledge that is essential in this area. It is usually run on an in-house basis so that it can tailored to suit the needs of your organisation. The course is suitable for both the private, public and third sectors.

Course Tutors
Simone is a highly experienced professional HR practitioner, consultant and trainer. She designs and delivers HR, Customer Care and Leadership and Management training interventions to 'Blue Chip' companies, Public Sector organisations and SME's across the UK.
Upcoming Locations & Dates
This course is usually provided on an in-house basis to suit clients but is occasionally run as an open course when sufficient delegates are available. Please contact us for the current situation.
Ready to find out more?
For more information on coaching, consultancy, training programmes, courses or our bespoke training service, please get in touch.