Planning and Managing Budgets
The ability to look into the future is a vital aspect of controlling and managing businesses and organisations. This workshop looks at both capital and revenue budgeting and the role that it plays in improving profitability and cash flow.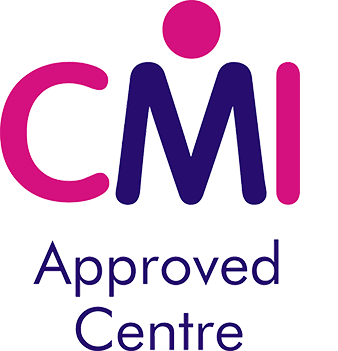 Course Overview
The CMBD Planning & Managing Budgets two-day workshop takes a comprehensive and detailed look at budgetary control. The course covers both revenue and capital budgeting as both need to be considered in most organisations. Revenue budgeting is the main focus as this is concerned with forecasts of revenue and operating costs, and is therefore included in a budgeted profit and loss forecast. Capital budgeting is concerned with capital expenditure on individual projects or assets, and therefore affects the budgeted balance sheet. This form of capital budgeting applies to all organisations, but may be a minor issue in some.

Accurate budgeting requires detailed and accurate preparation and control. There is an intimate relationship between budgeting and standard costing techniques and the workshop explores this. Once a budget has been set, there needs to be an accurate management reporting system that provides timely information. The main managerial responsibility once a budget has been set and agreed is to examine the variances that occur and to take the appropriate action.

Budgeting is essential in most organisations to ensure that the corporate objectives are being delivered and that the activities that take place are being controlled. It is all about using your budget to control your business or organisation better and to be able to make more informed decisions. Budgets and budgetary control are relevant to all businesses and organisations, both manufacturing and service orientated, whether public, private or third sector. For in-house courses, an extensive pre-course consultation will be carried out in order to 'bespoke' the course content to the organisation.
Next Course
This course is run to suit your organisation as required.
What You Will Learn
The key rules of budgeting and the need to have clear links to corporate objectives.
How to lay out a straightforward budgeting process for your business
How to encourage 'buy-in' to your budgets and how to deal with the behavioural issues associated with budgets.
How to identify risks to your business plan and apply controls to address them.
How to measure and use variances to add value to your business.
How to 'join up' your budgets to your existing information systems in order to provide timely and accurate management information.
How budgeting relates to standard costing.
Who Should Attend
The programme is suitable for anyone who is responsible for preparing or managing a project or divisional budget. It will be especially useful for those who have just been given this responsibility. The workshop can be combined with the three day 'Finance & Accounting for Senior Managers' programme to provide a comprehensive grounding in financial accounting or stands alone for those who already have this knowledge.
Course Tutors
Serena runs the CMI level 7 finance course, and works with CMBD clients to help them improve their financial control, management and performance. She is a vastly experienced Chartered Management Accountant, (commercial exciting stuff, not the traditional tax and year-end work) specialising in the financial management of SMEs where finance is often the weakest link.
Serena helps business owners make big shifts in their lives, making sure their business works for them by creating an exciting strategy for what they really want. This helps them take control of their finances, taking much of the stress, uncertainty and pressure out of their businesses – freeing them up to get back to what they love and building their future.
Upcoming Locations & Dates
This course is usually provided on an in-house basis to suit individual clients.
Ready to find out more?
For more information on coaching, consultancy, training programmes, courses or our bespoke training service, please get in touch.