South Yorkshire Skills Bank Training support (Part-funded)
South Yorkshire Skills Bank provides employers across the region access to high-quality training and funding to support skills training that will enable them to develop their business.Many CMBD courses and programmes can be accessed and financially supported through this scheme for eligible businesse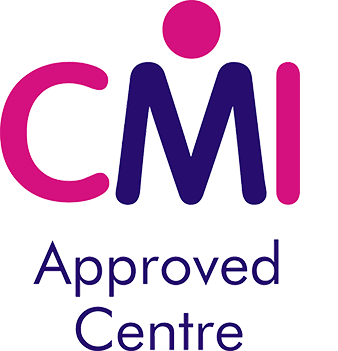 What is the South Yorkshire Skills Bank?
South Yorkshire Skills Bank provides employers across the South Yorkshire Mayoral Combined Authority Region access to high-quality training and funding to support skills training that will enable them to develop their business. Many CMBD courses and programmes can be accessed and financially supported through this scheme for eligible businesses.
The South Yorkshire Mayoral Combined Authority (SYMCA) is led by Mayor of South Yorkshire, Oliver Coppard, and brings together the local authorities of Barnsley, Doncaster, Rotherham and Sheffield and the private sector through its Local Enterprise Partnership (LEP).
The Mayor, Mayoral Combined Authority and Local Enterprise Partnership have a shared purpose to create a stronger, greener, fairer South Yorkshire. To work together to unlock the potential of South Yorkshire people, businesses, places and ensure they prosper.
The SYMCA's Strategic Economic Plan provides the blueprint to transform the region, to keep people and businesses moving and to help them grow, delivering a public transport network and attracting investment to create a stronger, greener, fairer South Yorkshire by 2040.
Skills Bank is a key programme to take forward the region's ambitions and is funded by the South Yorkshire Mayoral Combined Authority.

To access the South Yorkshire Skills Bank website and check eligibility, please click on the link below.
You can also contact us as we can advise on applications for support to the scheme if required.
What CMBD courses and programmes are supported?
The following CMBD programmes are approved for support by the Sheffield Skills Bank. We would suggest that you discuss your requirements with us prior to making an application as we may be able to assist with this process.
Business and personal skills training eligible for support include the following;
Presentation Skills
Time Management
For full course details, minimum numbers for courses etc. please contact us.
Eligibility Criteria for the scheme
Employer Eligibility
Large Companies (with staff above 250 and an annual turnover of greater than €50 million (approximately £40 million), or an annual balance sheet of greater than €43 million (approximately £34 million) can be supported through Skills Bank up to a maximum 50% cost of training.
The employer must have an operational base within one of the 4 Local Authority Areas of the South Yorkshire – Barnsley, Doncaster, Rotherham or Sheffield
An operational base is defined as a physical site in South Yorkshire (i.e. office, depot etc.) that is owned or leased by the employer, which their employees are contracted to work from.
New businesses can be supported through Skills Bank providing they have been trading for at least 12 months. All businesses will need to demonstrate clear business objectives and initial success of their existing business model as well as capacity to grow. We may ask for further information from businesses that are less than 18 months old. Skills Bank must not be used to support the start-up of a business.
Skills Bank can support all businesses across South Yorkshire LEP area no matter which business sector or South Yorkshire postcode.
Learner Eligibility
Learners must be 19+
Employed by an organisation that is based in South Yorkshire
Legally resident in the UK
Upcoming Locations & Dates
Ready to find out more?
For more information on coaching, consultancy, training programmes, courses or our bespoke training service, please get in touch.