Team Building Skills
A team is a dynamic, flexible and highly motivated force that is capable of consistent high achievement. A group is simply a number of people who happen to work together. As organisations and businesses grow in size and complexity, effective teams are required to work together in coordinated ways to achieve objectives.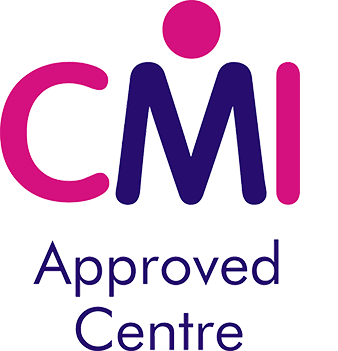 Course Overview
So does an effective team evolve or does it have to be developed? The largest single influence on a team is you. The attitudes and behaviours of the team leader/manager will be reflected in the culture of the team and will determine 'The way we do things round here'. The CMBD workshop looks in detail at team development and dynamics and the characteristics of high performing teams. An audit of your own team will suggest objectives and development areas for you to consider on your return to the workplace.

The course covers a number of team models such as Belbin and Tuckman and looks at the status, linking, communication, role and leadership structures and how they can affect the team performance. The group is a powerful influence on the individuals within the team and this can have a positive or negative effect. The objective for the day is for you to understand the forces at work within a team, how to focus these to improve cohesion and performance and to start to create a team development plan.
Next Course
This course is run to suit your organisation as required.
What You Will Learn
What the principles of team building are, looking at Tuckman's model of team development, the Belbin Team Role concept and the goal of achieving an autonomous team that is capable of high performance.
What methods can be used for improving the motivation of work teams and individuals, exploring Hertzberg's model of hygiene/motivation theory, McGregor's Theory X/Theory Y and Maslow's hierarchy of needs.
The differences between Advice, Action, Project and Production teams and the concepts of status, linking, communication, role and leadership structures
How to manage teams effectively and the importance of getting the balance right between time spent on the task, the individual within the team and the team as a whole.
How to delegate successfully, using personal development plans, appraisals and coaching to improve the skills, competencies and knowledge of individuals within a team.
How to action plan the development of your team and how to measure progress against achieving the characteristics of a high performing team.
Who Should Attend
This is a course that suits managers and leaders at first line, middle and senior levels. It assumes that you have some experience of managing a team, department or organisation and that you will be able to relate the concepts and theories to your previous experiences. The course content is excellent for the private, public and third sectors, and compliments the Leadership Skills course.
If you are new to team management, then we would suggest that you have a look at the Effective People Management course as an excellent introduction to both Teams and Leadership.
Course Tutors
Brent is the Director of Training at The Centre for Management & Business Development Ltd (CMBD). He is the lead tutor on the Level 7 and Level 5 management development programmes and his responsibilities include the development of the tutors and trainers as well as overseeing course content and quality.

Upcoming Locations & Dates
This course is usually provided on an in-house basis to suit individual clients. It is also a powerful team building opportunity in its own right.
Ready to find out more?
For more information on coaching, consultancy, training programmes, courses or our bespoke training service, please get in touch.