Level 5/6
CMI in Leadership, Coaching & Mentoring (RQF)
This is a comprehensive Level 5 leadership, coaching and mentoring programme, comprising a three-day workshop with the option of completing a range of CMI Level 5/6 Coaching & Mentoring qualifications.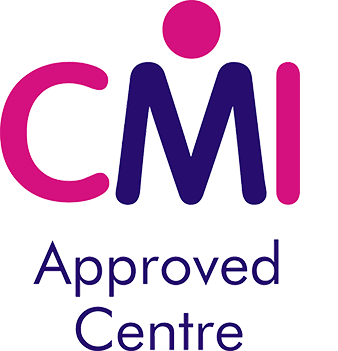 Course Overview
The purpose of the programme is to introduce middle and senior managers to the use of management mentoring and coaching skills to get better results from their teams. Delegates can also complete a number of optional CMI qualifications if they wish, either alongside the classroom sessions and/or via our personal Tutor supported Distance Learning programme. 
The optional CMI qualifications are as follows;
CMI Level 5 Award or Certificate in Principles of Professional Coaching
CMI Level 6 Award in Professional Coach Supervision
CMI Level 5 Award in Professional Team Coaching
CMI Level 5 Award, Certificate or Diploma in Professional Coaching Practice
CMI Level 5 Award or Certificate in Professional Mentoring Practice
Each Qualification syllabus is available for download at the end of the website page.

The benefits for the individuals taking part in this programme include;

Understanding the role that mentoring and coaching can play in achieving objectives
Understanding the core principles, skills and impact of coaching and mentoring on individuals
Learning how to construct and manage a suitable process for effective coaching and mentoring
Being able to put skills learned on the programme into practice
Gaining a nationally recognised qualification (optional)
Peer based learning and review

The benefits to the delegate organisation include;

A qualification focused on work-place activity and improvement
Managers with the skills and knowledge to deliver objectives
Managers with the self-awareness to lead and develop their teams
More motivated and enthusiastic staff
Managers with the knowledge required to make a real difference
Next Course
This course is run to suit your organisation as required.
What You Will Learn
Each of the three days focuses on a particular coaching, mentoring and leadership topic. They provide the opportunity to practically apply learning in real coaching and mentoring situations. This allows the delegates to experience and explore the various issues that are relevant to them as well as underpinning the knowledge required for the optional qualification.
Indicative module content is outlined below for each of the three days of the programme.
Delegates will learn;

Leadership style and the relevance to coaching
About the coaching 'cycle' and using models such as GROW and ACHIEVE to provide structure
The value of the 'coaching contract' and how to establish this
How to use the techniques of reflection, self-awareness, dialogue and questioning and listening
The Galway outer and inner game model and how to use it in coaching
How to encourage the coachee to use problem solving techniques to identify options
Inductive Reasoning, PDCA and Root Cause Analysis as problem solving techniques
The difference between coaching, mentoring and other development techniques
How to achieve behavioural and organisational change through coaching
The use of coaching to achieve organisational objectives
Delegates will learn;

How to build a string coaching relationship and the importance of doing so early
What personal skills are required and that should be developed as a coach
How to build commitment to the relationship on both sides
To establish SMART objectives that can be monitored for progress
Developing action plans to achieve the goals
To establish processes and procedures to coach effectively
Understanding stakeholders and the use of analysis such as situational coaching and leadership models
Delegates will learn;

To develop guidelines and protocols for coaching interventions within the organisation
The use of techniques to assess the impact on organisational objectives, behaviour and culture
Designing effective coaching interventions to achieve identified organisational objectives
A basic understanding of change process models (Kotter, Lewin, Stanley, Fisher, Burke-Litwin)
The impact of change on individuals within the organisation and coaching to engage people
The importance of supporting individuals through the change process
Evaluating the effectiveness of coaching interventions in achieving organisational objectives
Who Should Attend
The programme is designed for middle and senior managers and/or those working towards a more senior position. No previous training or experience of coaching and mentoring is required but participants will ideally have direct reports that they are responsible for appraising and developing.

Course Tutors
John and Carroll are both highly experienced and well respected business coaches, consultants and trainers. Participants will be able to learn from their wealth of knowledge and practical experience on this highly engaging programme.
Upcoming Locations & Dates
Ready to find out more?
For more information on coaching, consultancy, training programmes, courses or our bespoke training service, please get in touch.