Level 7
CMI Level 7 Distance Learning Programme
The Online Distance Learning Level 7 Strategic Leadership and Management programme from the Chartered Management Institute (CMI) is the most prestigious and instantly recognisable master's level, business and management qualification from the largest and only Chartered Management awarding body in the UK.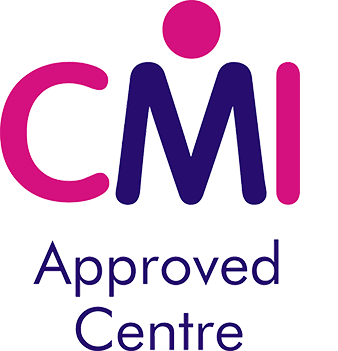 Course Overview
The Level 7 Strategic Leadership and Management programme from the Chartered Management Institute (CMI) is the most prestigious and instantly recognisable master's level, business and management qualification from the largest and only Chartered Management awarding body in the UK. This Distance Learning programme of study is the ideal route for Senior Managers, Directors and Business Owners wanting to improve their personal impact in their role and on the business.
Covering a broad range of strategically important topics you will explore in depth the theory and techniques that will give you a clear and focused understanding on strategically important issues, how to deal with strategic issues and how to think and act strategically. The programme is suitable for participants from all types of organisation.
Next Course
This course is run to suit your organisation as required.
What You Will Learn
Study is mainly via our on-line learning platform on the CMI's Management Direct resource. Here you will find structured learning journeys designed by the CMI that will take you through each module at your own pace. The online learning journeys are a mix of reading, video tutorials, interactive scenario exercises and questionnaires and take between 5 and 10 hours each to complete. The learning journeys are enhanced by other learning materials and exercises designed by CMBD Leadership and Management trainers and consultants.
This combination of training, teaching and self-development delivers a high quality, flexible and cost-effective way of achieving an Internationally recognised qualification. CMI qualifications at Level 7 are based on practical skills and competences that are rated in academic terms as being comparable to master's or Postgraduate Diplomas
The topics covered in the Learning Journeys are;
Innovation and Change
Strategy
Developing Collaborative Relationships
Enterprise and Risk
Finance
Leading and Developing people
The total online learning time to complete the programme study content is approximately 32 hours.
Who Should Attend
The course and qualifications are aimed at Directors, Senior Managers and Business Owners with a strategic responsibility. Typically, delegates to this programme will have either an input into the organisation's strategy, be responsible for providing direction or be preparing to take on a strategic role. This is a comprehensive programme of Leadership & Management development and the wide choice of subjects allows delegates to focus on areas that will meet their own particular needs. It is this flexibility that helps to provide a step change in both individual and organisational performance.
The depth of the programme is designed to provide a range of study options from gaining an Award (which requires completion of the relevant online learning journeys and completing one assignment) through to a full Diploma requiring 5 to 7 assignments (depending on your area of study and assignment choices).
There are no formal entry requirements for the programme. The programme is intended for experienced leaders but could also be considered as a longer-term alternative to full-time University master's education. If you are unsure if the course will suit your needs, please contact us for individual guidance
Gaining the qualification
To obtain the Level 7 Diploma qualification, you will need to complete the online learning modules and the relevant number of assignments (between 5 and 7 depending on which units you choose). A Level 7 Certificate qualification requires 3 assignments and a Level 7 Award requires 1 assignment.
Delegates start by completing a virtual induction classroom session before deciding which units or assignments to complete. Each candidate can then discuss with their tutor and decide how they wish to construct their qualification. There is a wide choice subject areas that you can study so you really can tailor your programme to your own particular needs or career objectives.
Most people will send their tutor work as they complete each section of a unit so that feedback and guidance can be provided on an ongoing and personal basis. You can also email or arrange additional sessions if you need help with a particular issue.
In addition to the study aids provided by CMBD, the CMI produce an excellent range of publications called 'Pathway Guides' to accompany each of the qualification units. These contain a lot of the underpinning knowledge required to complete assignment units and have a series of exercises which candidates will find useful. These are available to order from the CMI website and are £30 each or £200 for a set of nine (prices correct at the time of writing but subject to change by CMI). These are not essential to complete your qualification but they are highly recommended.
What does it cost?
The total cost of the CMBD Level 7 Diploma programme is £2995.00 plus VAT per candidate.
This includes all CMI registration fees, virtual classroom induction and tutorial sessions, access to the CMI Level 7 Learning Journeys, personal tutor sessions and all assignment feedback, marking and moderation costs.
There is also an interest-free payment option over twelve months for private individuals funding their own development.
The deposit is £1795.00 plus vat with 12 payments of £100.00 plus vat each month.
If your circumstances do not allow the time to complete a full Diploma, CMBD also provide a CMI Level 7 Award qualification option (just one assignment required) at £995.00 plus vat or a CMI Level 7 Certificate qualification option (just three assignments required) at £1695.00 plus vat.
Please note that these costs apply to UK based students only. CMBD has many overseas candidates but there can be additional costs associated with study outside the UK. Please contact us for a specific quote for your country.


Why study with CMBD?
The team at CMBD are all highly qualified and experienced trainers that have been delivering high quality learning for over 30 years. Our track record speaks for itself so when you study with us you know you will get;
Flexible study to suit your timetable
A single tutor to guide you through the study and assignments
Full access to online learning journeys and a wealth of other learning materials to further develop your knowledge and skills
Membership of the CMI while you study
Regular opportunities to take part in learning activities with other delegates
Resources to complete assignments
Fast turn-around on assignment feedback and marking
98% qualification success rate – occasionally someone disappears without trace!
Free access to our online community where you can engage and network with trainers, consultants and other delegates
An enjoyable and stimulating development experience
Fantastic value for money with zero interest payment options
For an enrolment form, more information (detailed syllabus etc.), or an informal chat to discuss the programme please contact us on enquiries@cmbd.org.uk
Course Tutors
The CMBD Tutor team have a breadth and depth of knowledge that is hard to beat
Upcoming Locations & Dates
Ready to find out more?
For more information on coaching, consultancy, training programmes, courses or our bespoke training service, please get in touch.