Effective People Management
An entertaining and hands-on look at the basics of leadership, team dynamics and motivation. This 1-day course is an ideal introduction to management and leadership that starts with understanding yourself. The day includes leadership styles, team role and motivational theory.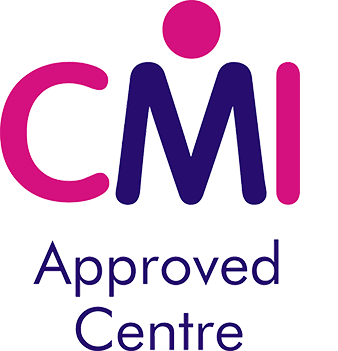 Course Overview
Managing people in an effective way has become a major focus for many organisations. It makes sense to improve the working environment for your staff (and yourself too!) as this increases the efficiency of your business. Competent supervision by management also makes an important contribution towards cutting stress in the workplace and is a necessary pre-requisite for motivating people. This 1-day course is designed to give managers some essential techniques in pure people management and leadership skills.

During the course we will explore a number of case studies showing how some of the great (and not so great!) leaders lead their people. We will use many interactive exercises to get our teaching points across and we will have fun! We will explore your personal management and leadership style and send you away with a number of techniques that will enable you to gain valuable insight into your organisation's most precious asset – its people.

The course is supported by our online library of resources and reading material and details of how to access this will be provided on the day. The workshop runs on a regular open course basis at one of our training centres, or can be delivered in-house on a bespoke basis if required.
Next Course
This course is run to suit your organisation as required.
What You Will Learn
What the principles of team building are, looking at Tuckman's model of team development, the Belbin Team Role concept and the goal of achieving an autonomous team that is capable of high performance.

What methods can be used for improving the motivation of work teams and individuals, exploring Hertzberg's model of hygiene/motivation theory, McGregor's Theory X/Theory Y and Maslow's hierarchy of needs.

How to lead effectively, comparing the leadership concepts of behavioural, functional, situational and integrated styles of leadership. You will also consider the balance between management and leadership functions and responsibilities.

How to delegate successfully, using personal development plans, appraisals and coaching to improve the skills, competencies and knowledge of individuals within a team.

What your preferred personal leadership style is and about the concept of personal strengths and 'allowable weaknesses'.
Who Should Attend
People who are (or will be) responsible for managing or leading others at first line level. The training content is an excellent introduction for those delegates who have had no experience of formal management training.

This course is specifically designed as an introduction to the theory and practice of leading and managing a team, exploring the link between leadership and management, the driving forces behind motivation and the dynamics of team development and provides guidance on applying these principles effectively in practice.

Many people subsequently progress to one of the CMBD qualification programmes at levels 3 or 5. Visit the course page.

If you are more experienced, then you might like to consider the Leadership Skills and The complimentary Team Building Skills one day courses for middle managers.
Course Tutors
Brent is the Director of Training at The Centre for Management & Business Development Ltd (CMBD). He is the lead tutor on the Level 7 and Level 5 management development programmes and his responsibilities include the development of the tutors and trainers as well as overseeing course content and quality.

Upcoming Locations & Dates
This course is usually provided on an in-house basis to suit individual clients. For open course options on Management & Leadership topics, see the CMI programmes at the top of the 'Courses' page.
Ready to find out more?
For more information on coaching, consultancy, training programmes, courses or our bespoke training service, please get in touch.