The Extended Business Improvements Programme
It is a common misunderstanding that only manufacturing businesses benefit from lean techniques to improve efficiency and profitability. Untrue! this 3-day programme (over three months) will benefit all types of organisation regardless of the sector that they operate in, improving efficiency and profitability.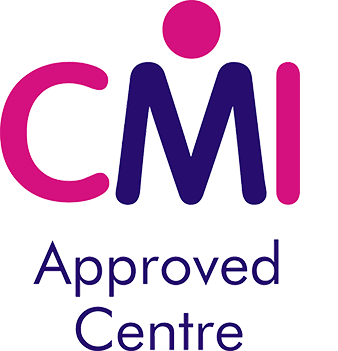 Course Overview
This is a very practical, hands-on programme delivered over a three-month period. This format enables participants to identify, plan, deliver and review a real-time improvement project in their own business.
During the course of the programme, participants will learn the essential tools, techniques and models that will be used to deliver the required improvement. These focus on the core elements of:
Identifying the right things to work on to maximise business success
Adopting a rigorous, structured and data-drive approach to identifying improvement opportunities and implementing appropriate solutions
Getting others engaged in improvement activities.
The tools and techniques that are taught in the programme can be applied successfully in any work environment or sector.
The design and approach means that it is essential that delegates are empowered to work on real improvement projects for the duration of the programme.

Next Course
This course is run to suit your organisation as required.
What You Will Learn
Participants will become familiar with the various tools and techniques required to bring about sustainable improvements in any area of the business. By choosing a particular issue to work on during the programme, they will be able to replicate the process on an ongoing basis, helping to foster a culture of continuous improvement.
On Day 1 you will focus on identifying and clarifying the opportunities for improvement in your own business. We will discuss and apply a diagnostic tool that will help you understand where you are on your own improvement journey and help you decide those improvements that would best help your business. These are likely to range from making sure that the basics of good work-place organisation are in place, to improving efficiency by removing waste and on improving quality by reducing variation in processes.
In the second part of the day you will be introduced to some tools that will help you analyse problems in a robust and effective way. These will include root cause analysis, 5-whys, process mapping, control charts, Pareto analysis, cause and effect diagrams ("Fishbones"), and graphical techniques such as histograms and scatter diagrams.
You will leave Day 1 with a clear view of the improvement that you are going to work on and a plan to collect and analyse appropriate data before returning on Day 2.
Day 2 will start with you presenting back to your course colleagues the work you have completed to date on your chosen business improvement. This will include details of the improvement you are working on, the relevant data you have collected and your analysis of that data.
We will then explore some appropriate tools and techniques that will help you to develop and prioritise appropriate solutions to achieve the required improvement. These will include creative thinking techniques, risk analysis, mistake-proofing, option evaluation matrices and solution-effect diagrams.
The final part of Day 2 will be about putting an implementation plan together so that you can make the improvement happen. The plan will cover the activities that need to be undertaken, the resources that will be required, how to get buy-in from others, the risks and implications of implementing the solution and how success will be measured using SMART objectives. You will then be in a strong position to start implementing the changes before returning on Day 3.
Once they are familiar with the process of improvement, participants will then be able to continue with improvement projects on an ongoing basis, involving and reaching others in the business how to do the same.
We will start Day 3 by reporting back on the implementation progress of your chosen improvements. This will enable us to share lessons learned back in the workplace and be clear about what may remain to be done. This will include reviewing appropriate tools and techniques to ensure that the implemented improvements stick in the organisation.
The other theme on the final day will be best practice and tips for creating a culture of continuous improvement. Employees at all levels need to be motivated to suggest and take part in ongoing business improvements.
There will be a final action planning session so that you make best use of your learning by transferring back to your work-place.
Who Should Attend
The programme is suitable for anyone who wants to make a difference to their business – business owners, managers or team members. Participants do need to have sufficient authority to bring about the required changes as a result of the improvement process.
Course Tutors
Simon Wilson has considerable experience of business improvement in both large and small organisations. With his background in organisational development, he is keen to ensure that both the tools and the people aspects of business improvement are dealt with.
Upcoming Locations & Dates
This course is usually run inhouse for clients but is occasionally available on an open course basis. Please contact us for the current situation.
Ready to find out more?
For more information on coaching, consultancy, training programmes, courses or our bespoke training service, please get in touch.